I'm lucky to have met a couple of fine musicians. We're a trio that represents three countries of origin, the U.S., Canada and Germany. It started with myself and guitarist Ron Klimek doing some open mic appearances, in which I played acoustic and sang. I'll be doing a little acoustic work in R2V, but am back on the drum kit, sharing vocal responsibilities with Ron. Our bassist, actually a multi-instrumentalist, is Volli Hofschildt.
With only a handful of rehearsals, we're doing our first show on December 28th. The band will be performing a mix of rock and dance tunes at one of my favorite venues, the Manglar Lodge. See a clip of our first rehearsal on our Facebook page. Volli's wife Doris is part of the band, contributing video and sound support. I feel lucky to have her along for the ride.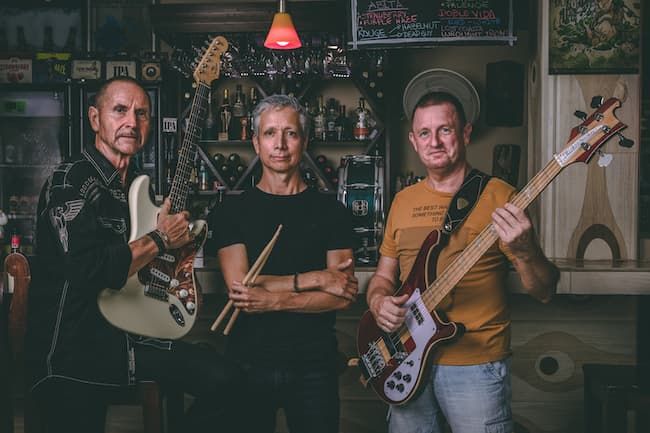 Follow us on Facebook @R2VMusic.